Intro to Computer Aided Design (CAD) using Google SketchUp
Intro to Computer Aided Design (CAD) using Google SketchUp
Intro to Computer Aided Design (CAD) using Google SketchUp provides a introductory lesson on how to create 3D models that can be used for Mechanical and Architecture design. This class is open and free to the public.
The What
Intro to Computer Aided Design (CAD) using Google SketchUp is a 4 hour class that provides a hands on introduction to CAD Fundamentals and 3D design.
The course will follow the following agenda:
05 min: Introduction
10 min: Starting SketchUp
45 min: Your first model, A bench
60 min: Building a house
10 min: Break
50 min: Advanced construction techniques
30 min: Adding realism and movement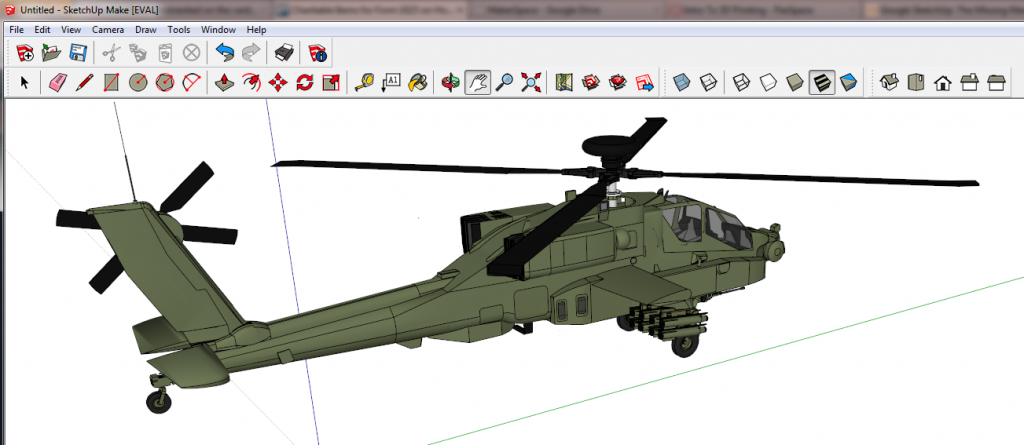 The Who
The instructors are:
Jim Shelton:
Experience, Is new to Google SketchUp, so cut him some slack.
Paul Di Biase:
Experience:  Heavy Solidworks user (2008 PSU Competition).
Very experienced Sketchup User
The Where
The instruction will take place at PaxSpace in the classroom space.
The Requirements
No previous knowledge or experience required.
The student must be a high school student or older.
Equipment and Supplies
5 student computers with Google SketchUp installed
5 Google SketchUp cheat sheets
1 Instructor computer with Google SketchUp and projector
The Cost
 There is no fee for this class.
---
Interested in this class but don't see one scheduled? Please click here and tell us to schedule one!