#_LOCATIONMAP
Date/Time
Date(s) - 03/17/2014
7:00 pm - 8:30 pm
Categories
Intro to the Arduino – Part 2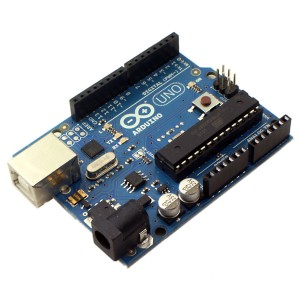 This is a follow up course to help students learn more about the Arduino and embedded programming. We hope to pick up where we left off from Part 1.
The What
The class will start with basic electronics and then programming the Arduino microcontroller.
It is scheduled for roughly 1.5 hours of instruction and some built-in time for experimentation.
The Who
This class will be taught by:
The Where
PaxSpace's classroom
The Requirements
This course has no prerequisites. It is open to anyone who is willing to learn.
Equipment and Supplies
The following will be supplied by PaxSpace:
Computers setup with the Arduino IDE
Arduino UNO's
Arduino Developmental Kits
The Cost
This class is currently free to whomever would like to attend (member or not).
Be sure to 'book' your spot. Only reserved slots (due to limited space) will be able to participate.
---
Upcoming Classes
No Events
Previous Classes
Interested in this class but don't see one scheduled? Please click here and tell us to schedule one!
Bookings
Bookings are closed for this event.