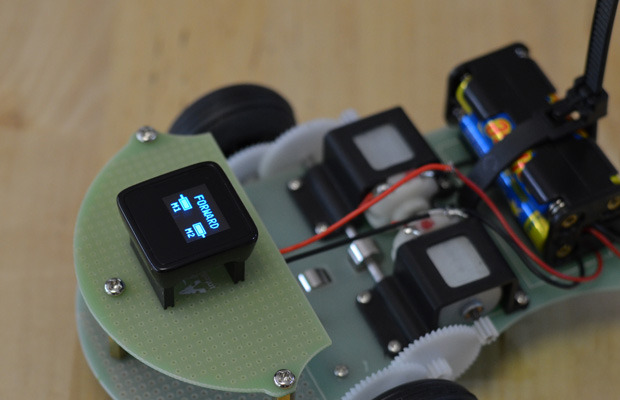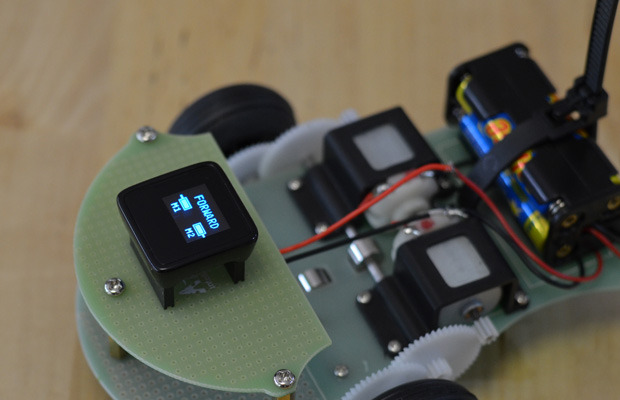 I recently found this cool KickStarter, It is an chip sized Arduino with a built-in OLED display.
The "microview" will be manufactured by SparkFun right here in the USA!!!
It is only $45 by itself or $55 with the USB Programmer.
Compare that to just an Arduino UNO
at ~$28. Quite the deal!
Just 13 days left to go with delivery expected August 2014.
Check it out!
---
GENERAL SPECS
Support for the Arduino™ IDE 1.0+ (OSX/Win/Linux)
100% Arduino™ Compatible
Built-in 64×48 OLED display
Direct 3.3VDC – 16VDC power input, no power regulator needed
Standard DIP Package
Breadboard friendly or direct solder
HARDWARE SPECS
Display: 64×48 OLED Display
Microcontroller: ATmega328P
Operating Voltage: 5V
Input Voltage: 3.3VDC – 16VDC
Digital I/O Pins: 12 (of which 3 provide PWM output)
Analog Input Pins: 6
Flash Memory: 32 KB
SRAM: 2 KB
EEPROM: 1 Kilobyte
Clock Speed: 16 Mhz
No other components required